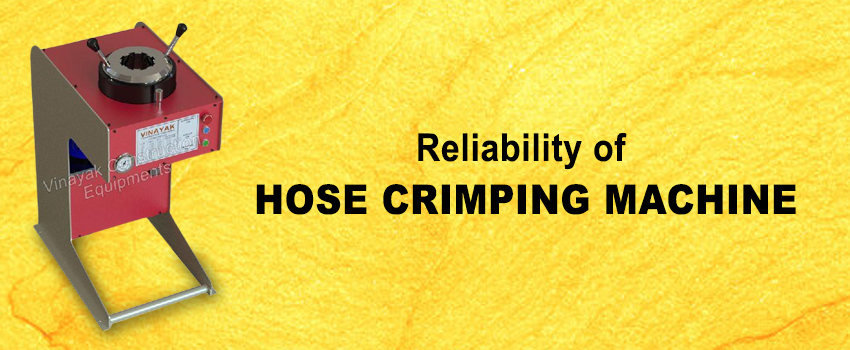 The majority of portable hose crimping machines are smaller and lighter, making them simpler to move. Wheels or handles are frequently incorporated into these machines' designs to facilitate mobility. They might also be made to be disassembled for simple storage and transportation. A tool called a hose crimping machine is used to fasten fittings to the ends of hoses. Some of the essential qualities of hose crimping machines include the following:
Hydrostatic Force
Hydraulic systems are often used to power hose crimping equipment. The pressure required to crimp the fittings onto the hoses is provided by the hydraulic system. A hose crimping machine's hydraulic power plays a critical role in determining its crimping capability. Higher hydraulic power machines may produce more pressure, which enables them to crimp larger hoses and fittings with more force.
Precision
The hose and fitting are precisely and tightly fitted thanks to hose crimping machine. This guarantees a connection without leaks and top performance. The calibre of the machine itself has a significant role in determining how precisely hose crimping machines operate.
High-quality machines are built to maintain constant force and pressure throughout the crimping process. This produces crimps that are precise and uniform. Also, the machine should be made to reduce movement and vibration. It can compromise the precision of the crimp.
Easy of use
The majority of hose crimping devices are made to be simple to operate. They frequently have straightforward controls and are simple to set up and use. Machines for crimping hoses are made to be simple to use and understand.
The design, features, and degree of automation of a hose crimping machine can all affect how simple or difficult it is to use.
The machine's design is one element that may influence how simple it is to use. A well-designed hose crimping machine will have a simple, intuitive interface, with controls that are simple to use and labelled clearly.
Durability
Machines for crimping hoses are made to resist a lot of use and are intended to last for a long time. To endure high pressures and forces, the frame and components of hose crimping machines are often composed of high-strength materials. The tooling pieces are often composed of hardened steel or other strong materials.
Protection Measures
For the operator's protection, hose crimping machines often have safety measures. Safety barriers, emergency stop buttons, and automatic shut-off devices are a few examples of these. A key safety element that instantly stops the equipment in the event of an emergency or danger is an emergency stop button. The button is usually placed prominently and is simple for the operator to access.
Portability
It is crucial to take your needs into account when choosing a portable hose crimping machine. A portable machine might be more practical if you need to carry it around a lot or work in different places. Certain hose crimping devices are made to be portable. They might have handles or be wheeled for simple transport.
Conclusion
In conclusion, the crimping process is meant to be highly precise and accurate by a high-quality hose crimping machine. Operators can consistently and accurately create crimps with the right upkeep, calibration, and training. Hose crimping machines are all-around dependable, effective, and flexible instruments for connecting fittings to hoses.