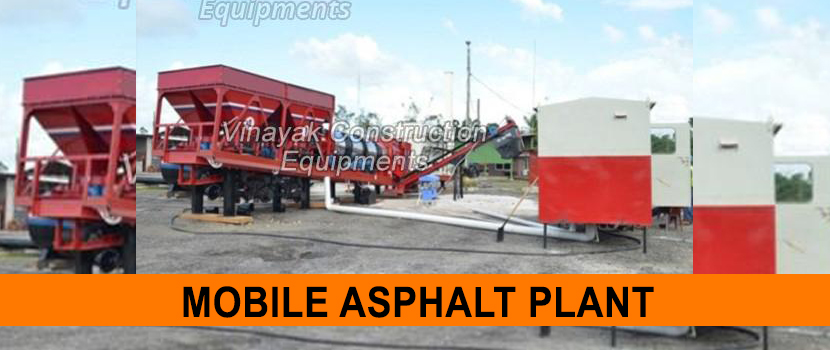 Mobile Asphalt Plant is available to make the construction job easy. There are lots of features associated with the plant.
A Mobile Asphalt Plant is referred to as essential machinery for a performed road construction project on a small as well as medium scale. The plant is appropriate for providing outstanding service in your construction plan while it is planned with a portable feature. It gives service to move the plant from one place to another as several times as necessary. Top of all, the plant is efficient in creating asphalt restlessly. Meanwhile, some essential factors require answering before buying the equipment.
If you are new to the industry and searching for a portable asphalt plant, then do not simply spend money without proper research. There are several factors, technical terms, and features that you have to deal with. Thus, it is better to be well-informed than to be sorry after a purchase. Here are some significant things to consider before heading to storing and purchasing asphalt plants.
Consider the Size of the Asphalt Plant
Before you make the final decision to purchase an asphalt plant, find out the size of the project, the daily volume, and how many tons of asphalt you require per hour. They are the prime things to consider as they will assist you to select the suitable Asphalt Mixing Plant.
Measure portability
There are two main means that you can decide if you need Stationery Asphalt Mixing Plant or Mobile Asphalt Plant. In case you have a bigger project in a specific area and don't need to require moving to some other area for some time. You can think of installing stationery Asphalt Mixing plants. However, if you require transferring locations very often, then it is one of the finest choices for you.
• Convenient, hassle-free, and smooth operation is now possible easily.
• It makes sure for rustproof finish and has a long life.
• The product is quite handy to use.
• The plant is quick to install and makes sure the additional flexibility.
• It comes with a simple setup feature
• It does not compulsory need a concrete base
• Creates hot mix asphalt quickly
• It is also helpful in preventing unwanted wastage.
• Now, you can look ahead with continuous service
Moreover, the plant has turned into an important part of construction projects. They are widely used for bigger-sized projects and cannot be moved quite often while the plants can quickly be dismantled and shifted from one place to another.
It's essential to refer to the set-up manual of the specific brand of portable asphalt plant. If you are new in the market and wish to grab more information, you can look for it online. There are lots of industry experts who are available for you to give you support and the right information on the product. Moreover, all the product information is also shared on the website to give you a helping hand.