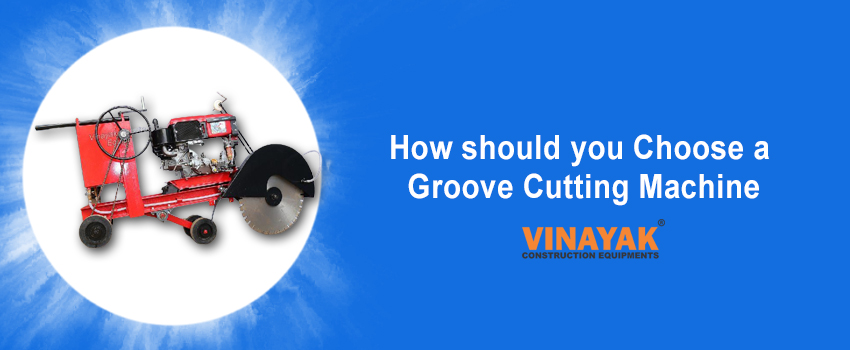 Groove cutting is a technology to provide control joints in concrete to guide cracks along a predetermined line and to help accommodate the movement of the concrete and avoid cracking of concrete and long-term damage.
Concrete grooving is the process of creating patterned grooves along concrete surfaces. To accommodate high-speed traffic, grooving is usually performed on bridge decks, airport runways, parking desks, and other paved surfaces.
Benefits of Groove Cutting
Groove cutting is cutting the laid concrete providing grooves of size 5 mm wide and one-third of the thickness of the concrete within 48 hours of laying the concrete—groove cutting machine with a diamond cutting wheel and filling of the grooves with appropriate sealant.
Concrete expands and constantly contracts with changes in the temperature, the moisture content of the air, and due to drying of cement, which results in shrinkage.
The movements result in stress that can cause cracks in the concrete and destabilisation of the base. Uncontrolled cracking can cause an uneven surface subject to increased wear over time, damaging the substrate.
Purpose of Groove Cutting Machine
Groovers and slotters are tools for cutting narrow grooves in a work piece. A groover is useful for adjusting the width of a groove, and it can be unassembled if required. Slotters are tools that can be moved back to cut a work piece that is fed with the cutting tool. A slotting machine can drill large holes in marble and granite.
A grooving machine can make a groove by high-speed cutting, providing a unique finishing. The V Grooving machine has a carbide cutter head to provide a shallow groove. A grooving tool can provide a high degree of accuracy and low tolerance. Groover is designed to meet industry specifications.
The Uniqueness of the Concrete Groove Cutting Machine
Concrete groove cutting machine is suitable for wet or dry cutting for concrete or asphalt floors. It can cut depth indication. It has sturdy wheels that work as straight-line cut indicators. The removable blade guard is unique to the groove cutting machine. Long service life, optimum performance, and abrasion resistance are the unique features of the concrete groove cutting machine.
An authentic groove cutting machine is fabricated by using top-notch quality material. It is equipped with top-quality material that is unique and useful. It offers a unique cutting experience that cuts through concrete. You can search several online portals to choose the best quality groove cutting machine.
Sign of Authentic Groove Cutting Machine
Cut cross and other grooves with a proper groove cutting machine are essential. It has a combination of two circular saws. These three tools have horizontal revolving equipment that can be adjusted to suit the depth required to cut a groove. The grooving operation at different angles faces different sliding carriages moving in different directions.
You can search different online portals to choose the best quality groove cutting machine. Concrete groove cutting machine has huge demand on construction sites. Try to choose an authentic manufacturer to choose the best quality groove cutting machine.